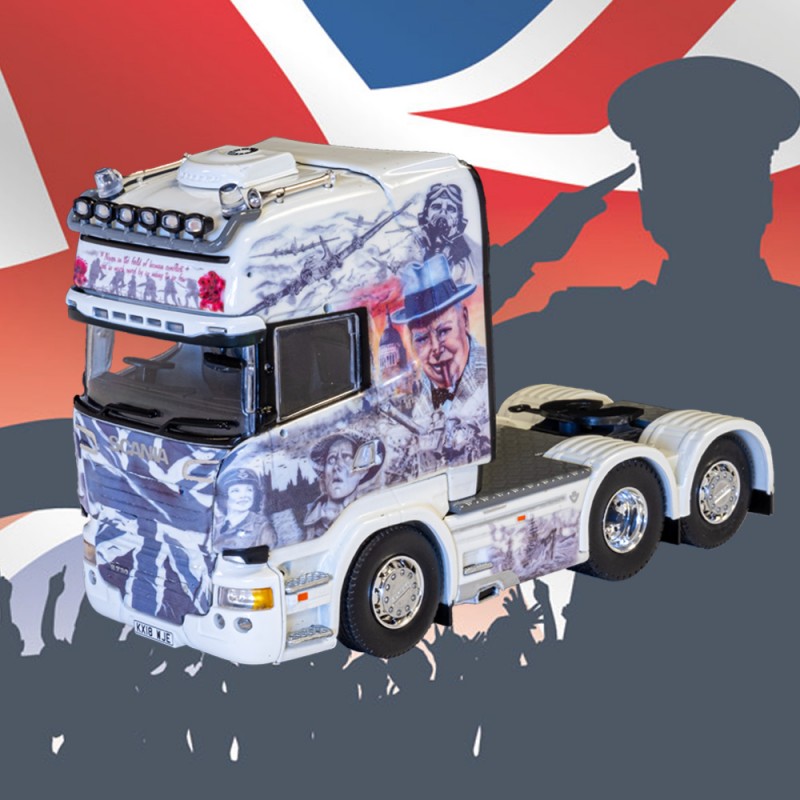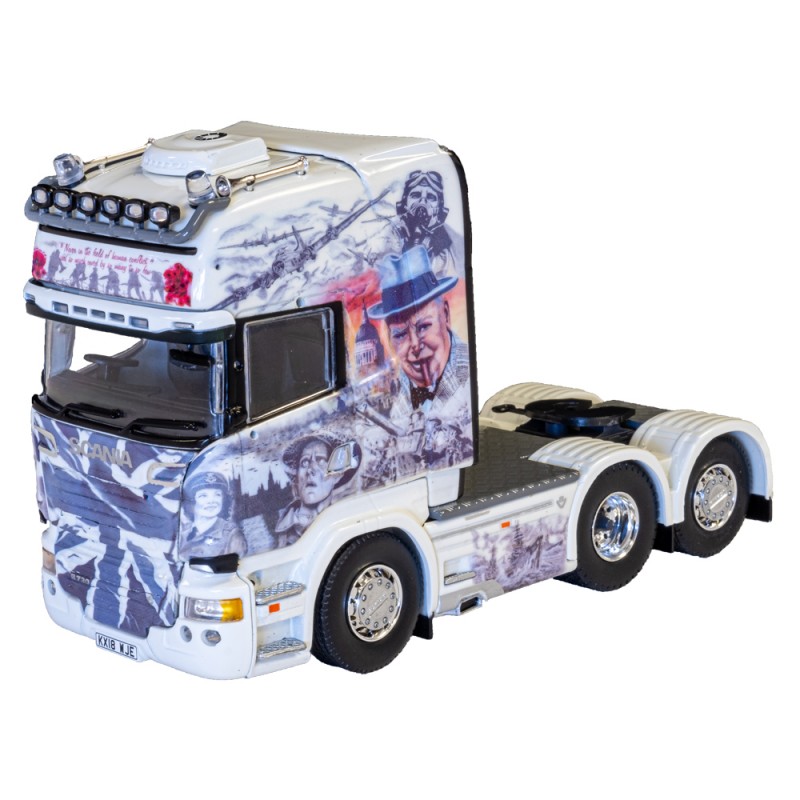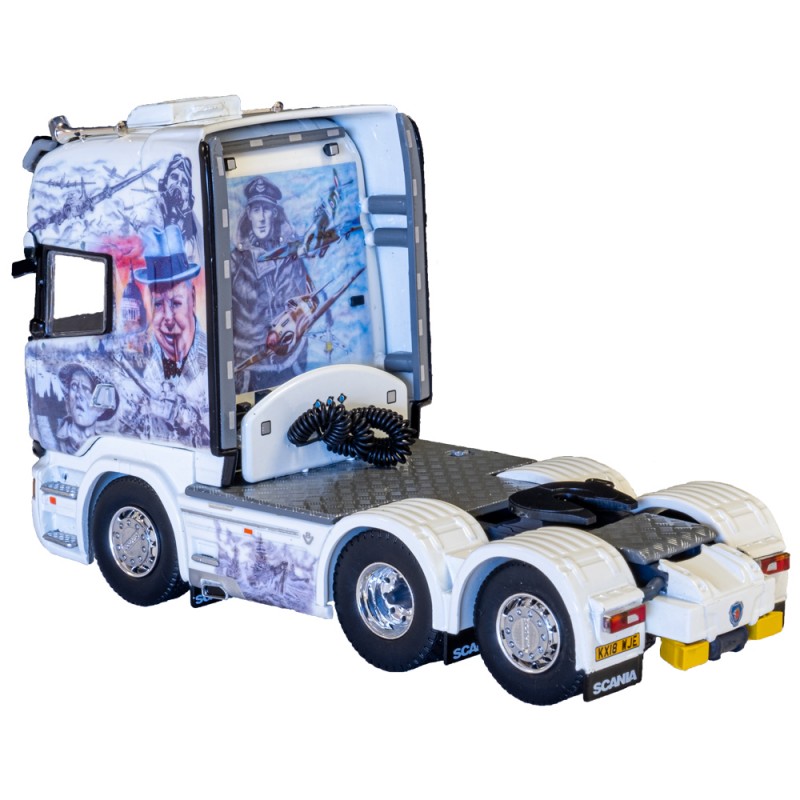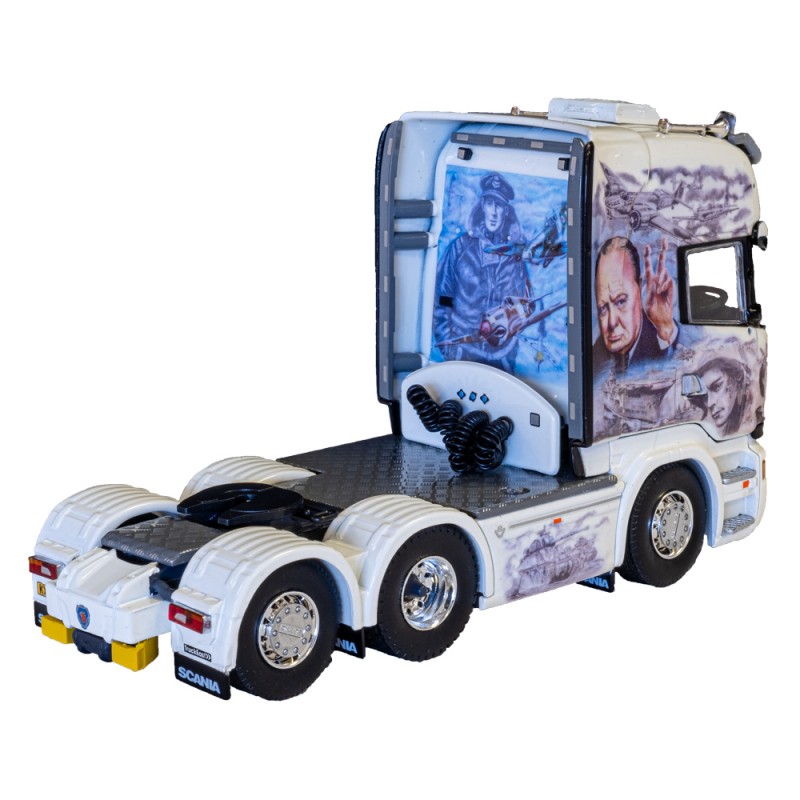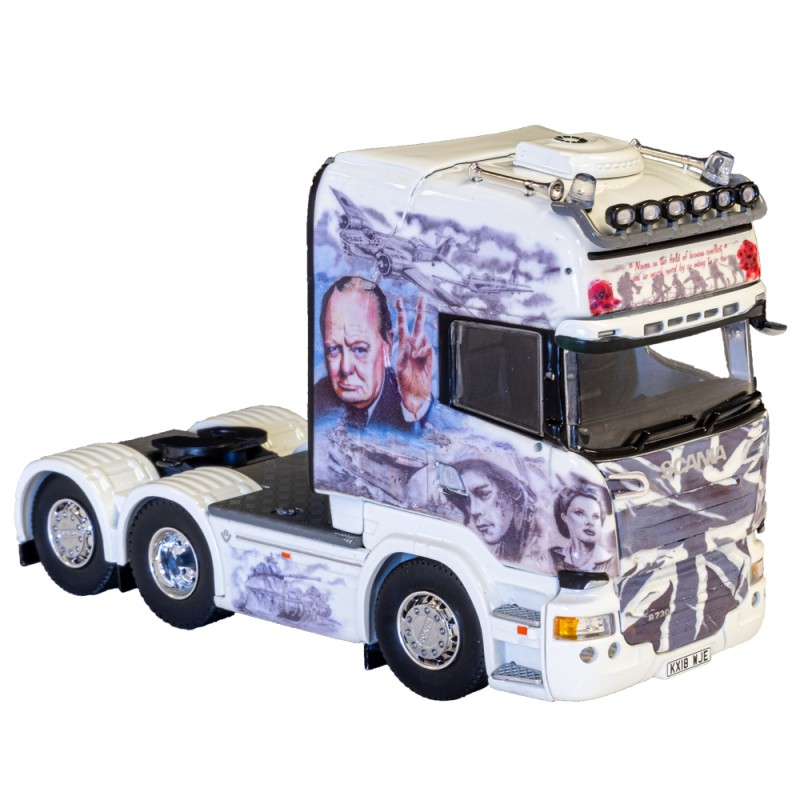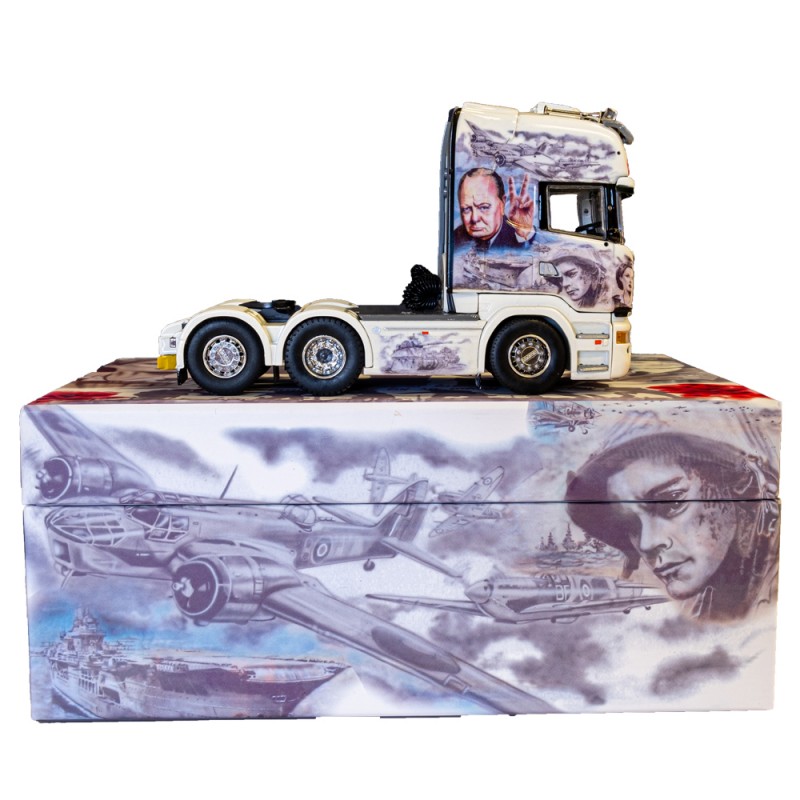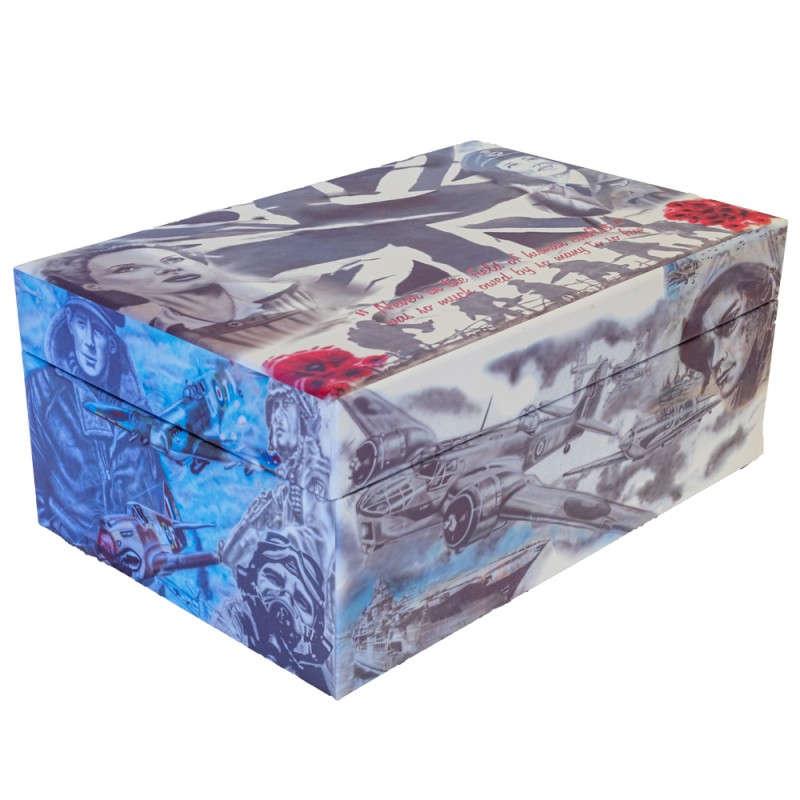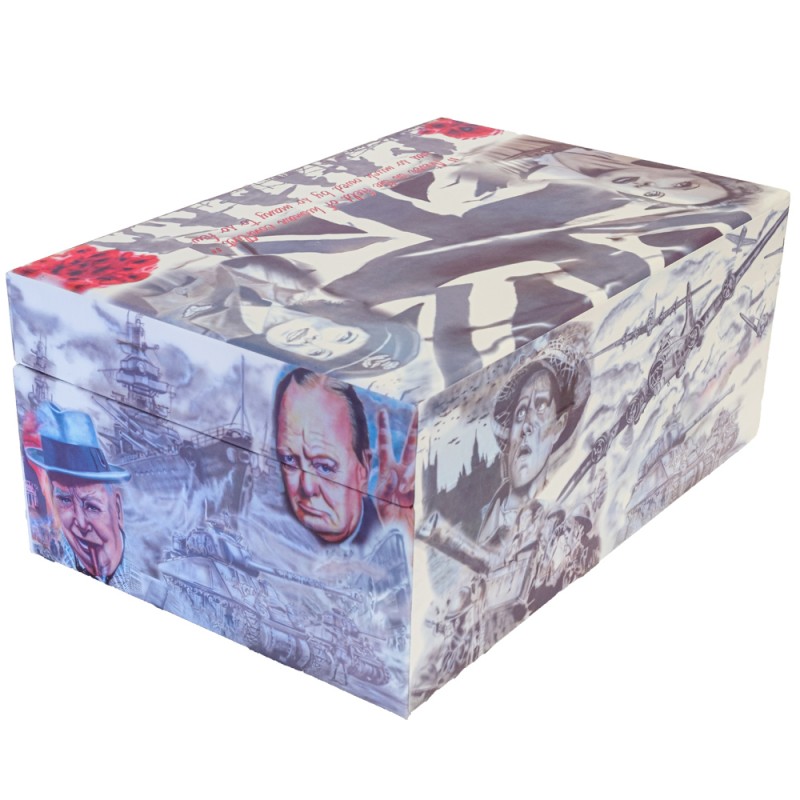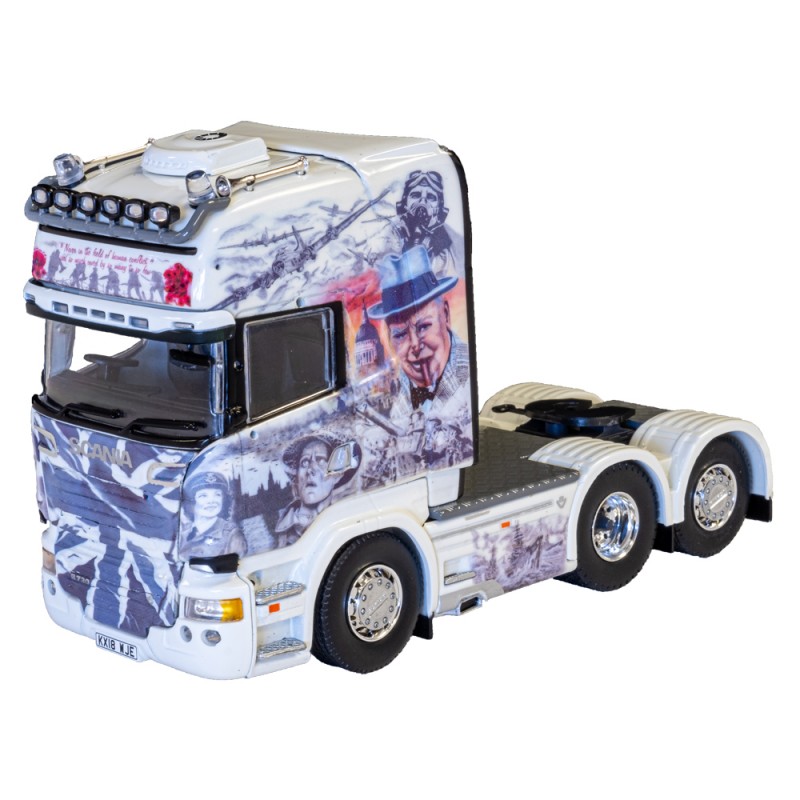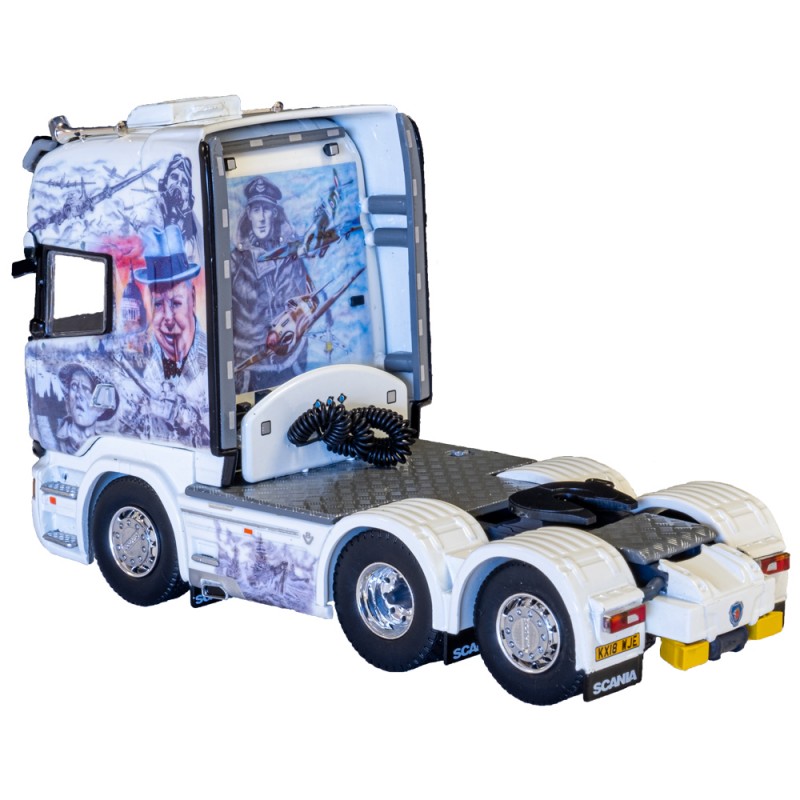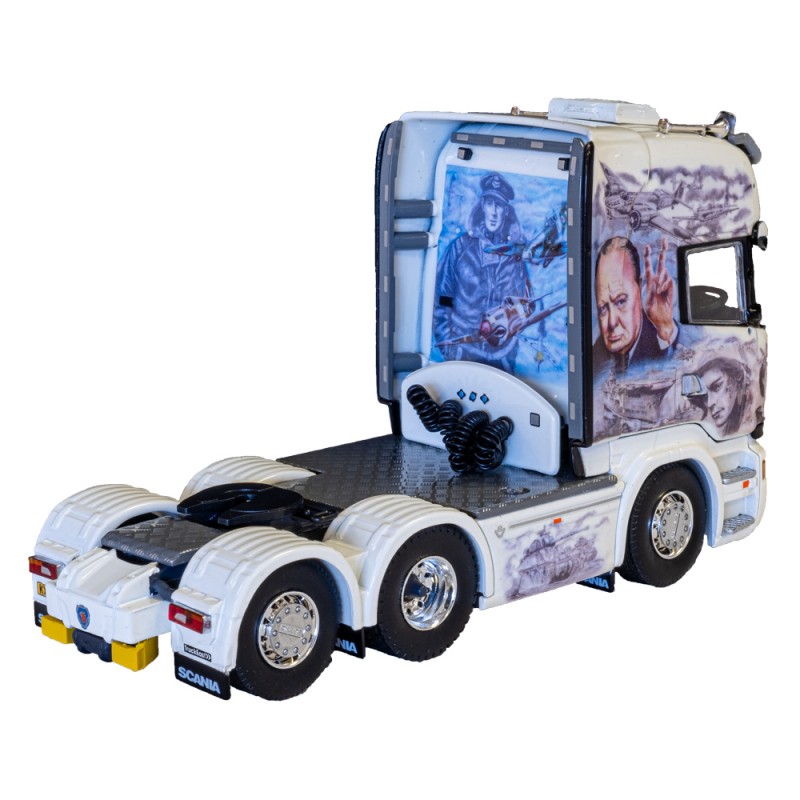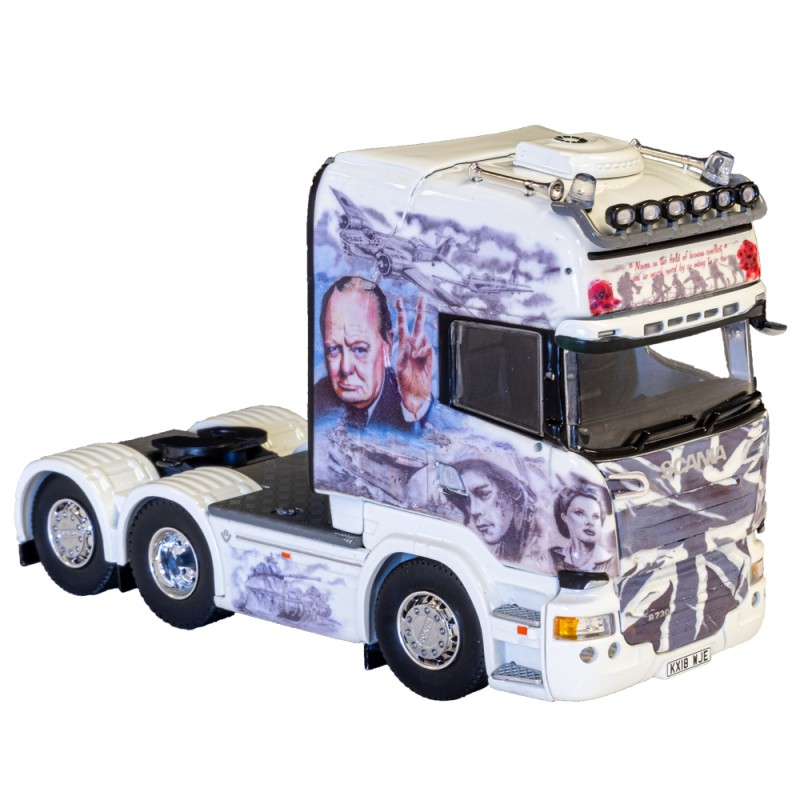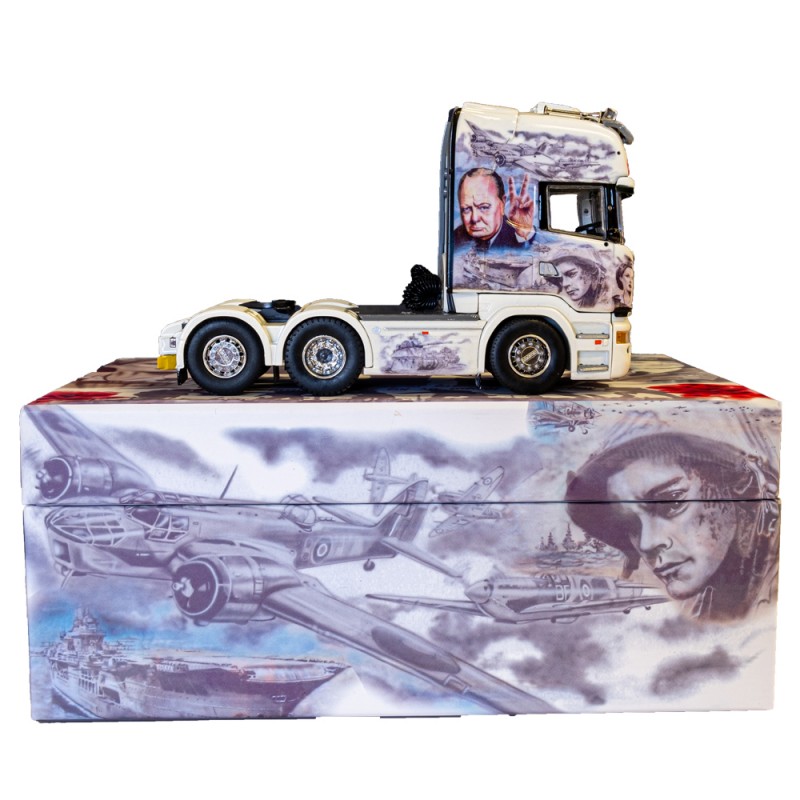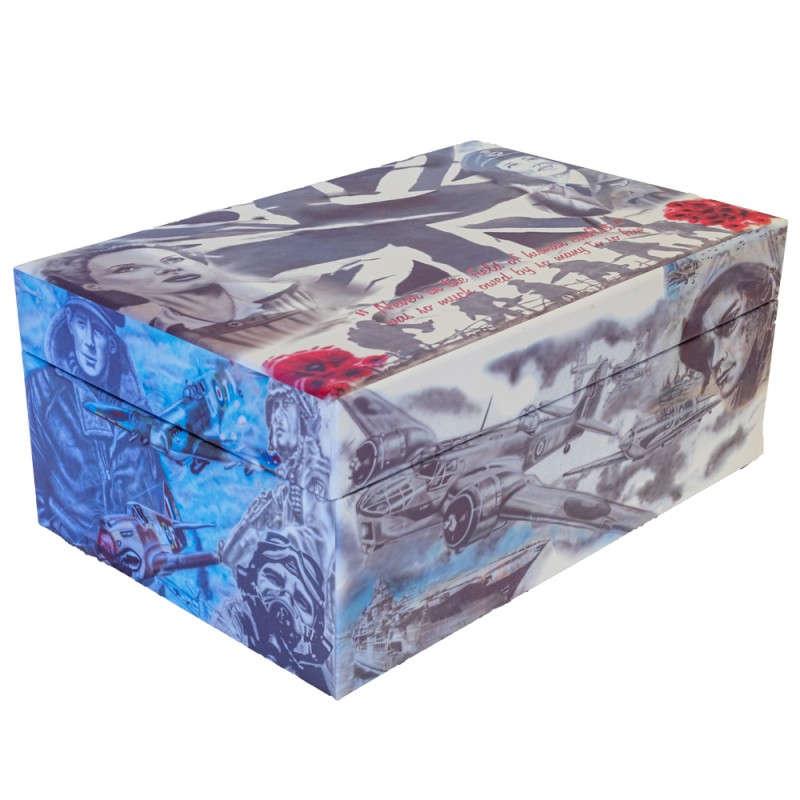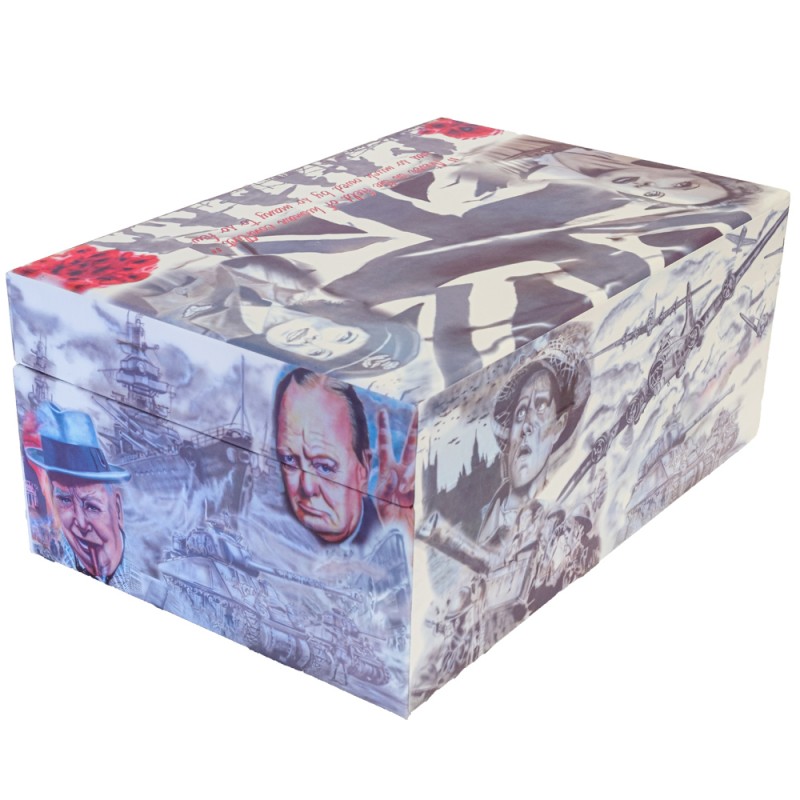 Brand:
Tekno
Product Code:
74777
Limited to 1 per customer
This weekend is a very special bank holiday weekend in the UK calendar. We should have been meeting many friends and customers at Truckfest Peterborough 2020 which has been postponed to a later date. However, it's also a special weekend as we commemorate the 75th Anniversary of VE Day and the end of the Second World War in Europe.
Out of all the models we've made over the last 15 years, this one has to be one of the most poignantly released and one that has filled all of us at Team Speedbird with huge national pride and patriotism.
We're absolutely ecstatic to unveil our model replica of the World War 2 Scania R6 Topline 6 x 2 which is another stunning example produced by our friends at Tekno. Exclusively to Speedbird and strictly limited to 200pcs, this model is now available at £130. The model is packaged in a luxury gift box branded to the World War 2 theme the same as the model.
£5 from each one of these models sold is also being donated to RAF Benevolent Fund as part of their support of Royal Air Force personnel past and present and also a gesture towards the HQ of the RAF Regiment just down the road from us at Royal Air Force Honington. If you don't want to order the model, any support you can make by way of a donation would be appreciated.
If you've pre-ordered this model, we will be in touch shortly for you to pay the balance so we can start sending these out early next week.

Thank you to everyone for their custom with this model. We hope you enjoy this as much as we've enjoyed this particular project from the moment we saw this local truck to us in person.
And don't forget...."We'll Meet Again"